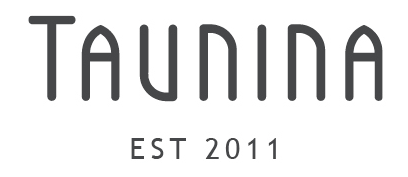 Ademir
Mustard yellow velvet is beautifully complemented by orange, red and chocolate brown stitching. The pattern is one with a lovely retro feeling, depicting half circles peeking out from straight lines. Another breathtaking creation that deserves the Taunina name.
£ 375 (processed in USD and subject to currency rate changes)
R 4920 (in-studio/online price processed in USD)
$565
Fabrics used
Details
Size: Petite
Collection:
Retro, Velvet
Colourway: Sunflower Sunrise
Imagery:
Embroidery: Front and back
Dimensions:
20w x 16d x 26h(cm)
Artist's wish: Wisdom
Location
South Africa. Reduce your carbon footprint and save on delivery costs by ordering a product from your nearest region. Click here to learn more.
Packaging and Certification
Each Taunina creation is one of a kind, and travels in a handcrafted reusable hatbox. A unique Taunina ID label and passport (teddy bears) or certificate (décor) accompany each Taunina collection piece, guaranteeing its originality.
Meet the artist...
Ntombizodwa Kufa
Zodwa was taught to sew and embroider by her sister when she was only 13, and would make her own dolls and dolls' clothes.
Read more about her...